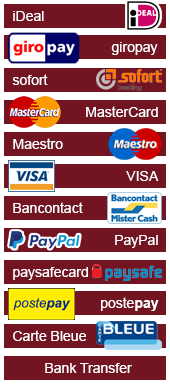 Payments
Online
You can safely and easily pay online using one of the payment methods down below. We make use of payment provider "Pay.nl":
Bank transfer
You could also pay by bank transfer. You can find our bank account at the order confirmation you receive by email after placing the order. We will ship the order once we received the paymet at our bank account.
Remark: It could take a few days before payments by bank transfer are properly processed.