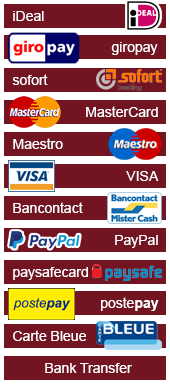 About US
We specialize in nostalgic picture and sound e.g: film, slides and videos. We have an extensive assortment in this area and also digitize your film, video, photo and audio material.


Contact information
Van Eck Video Services V.O.F.
Herastraat 43-04
5047 TX Tilburg
The Netherlands

Phone number: +31 (0)13 571 5148
Chamber of Commerce: 56871546

Contact form
You could also contact us using our Contact Form.
Business Hours
| | |
| --- | --- |
| Day | Business Hours |
| Monday | 9u00 - 17u00 |
| Tuesday | 9u00 - 17u00 |
| Wednesday | 9u00 - 17u00 |
| Thursday | 9u00 - 17u00 |
| Friday | 9u00 - 17u00 |
| Saturday | 10u00-12u00 |
| Sunday | Closed |

Chamber of Commerce nr: 56871546
VAT nr: NL852340801B01
E-mail: shop@van-eck.net
Tel.: +31 (0)13-5715148

For our terms and conditions: PDF